Are you looking to bring an idea from concept to prototype but aren't sure how, or simply don't have the time or hardware to do so? Whether you are a business, inventor or entrepreneur we can offer you a comprehensive 3D design and 3D printing service.
3D Design Service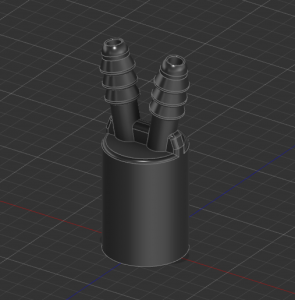 We have years of 3D CAD design experience. Designing replacement parts, car interior parts, prototyping products,  architectural 3D rendering and promotional material. All of our design work is in Autodesk Fusion 360. A very powerful CAD program capable of simple part design right up to high detail sculptures.
Price - $25 p/hr. We take your drawings or idea and produce a 3D model. Take screenshots of the model to show you and confirm the model is what you envisioned.  Once we have created a model you are happy with, you have the choice to produce a physical item via our 3D printing service.
Contact Us to talk about you're idea today!
3D Printing Service
3D print almost any 3D file you have in a multiple materials for an affordable price with our 3D printing service.  We offer PLA, ABS, PETG, TPU (flexible), glow in the dark, wood, and carbon fiber filament with more on request.
Price - This depends on a few factors like layer height, size, filament type and model complexity. Pricing starts around $0.40 per cm3.