3D Maker of the Month
Welcome to our second instalment of 3D maker of the month. Every month we will be selecting a customer we think is producing some cool and unique 3D printed models. We will ask some questions and write it up in to a blog to be featured on our website and social media. The best part is we will hook the monthly winner up with a free spool of 1KG PLA filament completely FREE!! 
All you have to do to enter is share some of the awesome stuff you guys are creating! You can do this via social media with the tag #Kiwi3D or email us.
We would like to introduce Josh Cragg. Josh lives in North Shore, Auckland with no formal engineering or electronics background, however he is a hobby Combat Robotics enthusiast.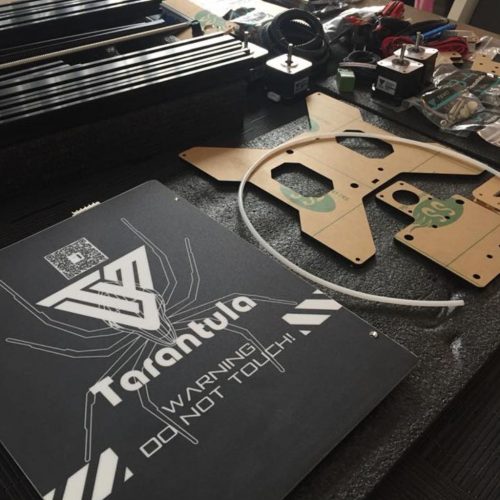 How long have you been 3D printing?
I have only been printing for about 2 years, with no prior 3D design experience.
What was your first 3D printer? Do you have more than one now?
I purchased the Tevo Tarantula 2017 Version kit and had the fun of learning to build a printer before even starting the printing side of things. I would recommend this approach if you want to learn the ins and outs of printers. So you can service your own when things inevitable go wrong. Its not for the faint hearted and took at least a few days to build and dial in before getting the first usable print. However, you can't beat these kits on price! This model alone is roughly half the cost it was 2 years ago and coming down more all the time. The Tevo Tarantula is a Prusa I3 clone and has served me well over the years having racked up around a full month worth of print time. I am a big fan of the work Joseph Prusa does and am looking to get my hands on the latest PRUSA I3 MK3 version. It's a big shift forward in printing tech, but most importantly support exotic print material without modification. I really want to start printing in Onyx, Nylon and Carbon Fibre for stronger prints better suited for Combat Robotics.
What do you use your 3D printer for?
What don't I use if for! I have printed everything from toys, art, tools and everything in between. However mostly I print parts for combat robots to compete in the NZ hobby scene.
What is your go to filament, and why?
My inspirational filament would be Onyx, NylonX or Carbon Fibre of some sort, however the Tevo Tarantula just isn't able to handle this easily. PETG is my current go to filament with a nice balance of strength and ease of printing. PLA is so easy to print, but couldn't handle the rigors of battles. ABS is stronger, but I don't have an enclosure and the hear its difficult to print with. PETG prints easily without modification to my Tevo so I am sticking with it for now.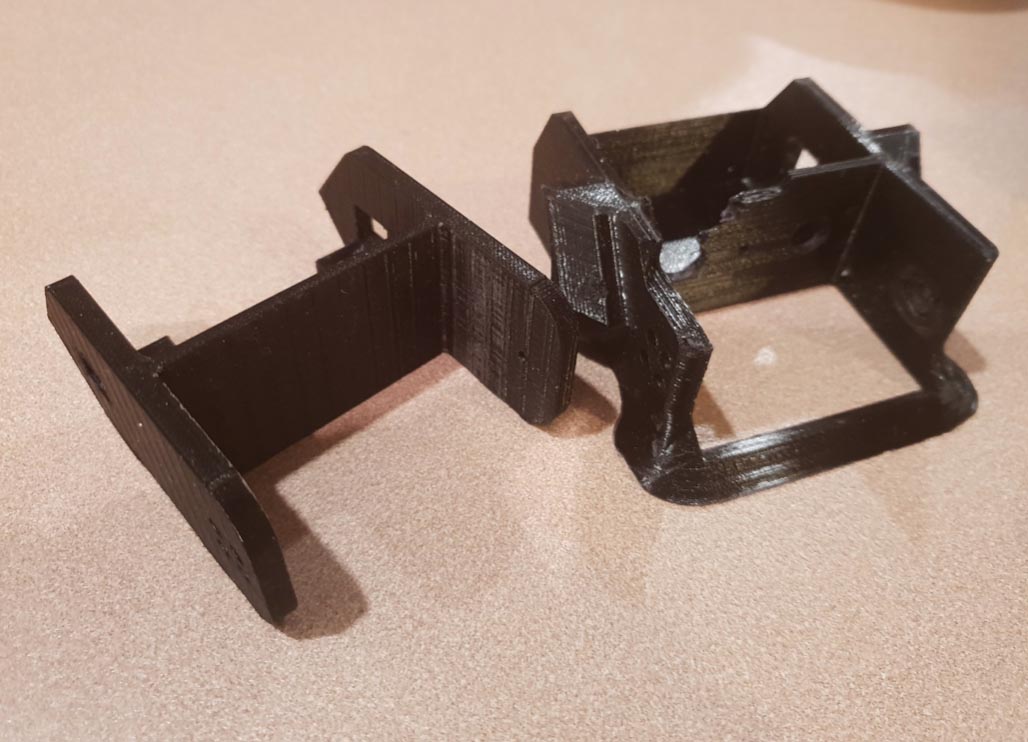 How did you come up with the idea to 3D print a fighting bot?
Its nothing new and overseas the Battle Bot scene is massive with TV series currently running in USA, UK and competitions being run out of China. The Combat Robotics scene is fairly new to NZ and the Ant weight class is an easy entry into the sport. NZ currently runs monthly tournaments out of Auckland and Auckland University AURA also runs a 3lb (1360.78g) class, although less frequently.
Did you design it yourself? if so in what program?
When I started out I had no CAD experience and relied on downloading files from Thingiverse. However I started learning 3D design basics using Tinkercad and quickly realised that I needed more functionality. I found Fusion 360 which has a free Hobby version that I highly recommend. I did a free Fusion360 online course via Coursera. This and some YouTube videos taught me everything needed to design winning combat robots. I use Cura for file slicing and printing as its very intuitive free and there is a good community
for any help you may need.
Were there many prototypes?
This bot (STL files available here - https://thingiverse.com/thing:2805613 ) has been through an ongoing evolution of design over the last year, with many more upgrades planned in order to remain competitive.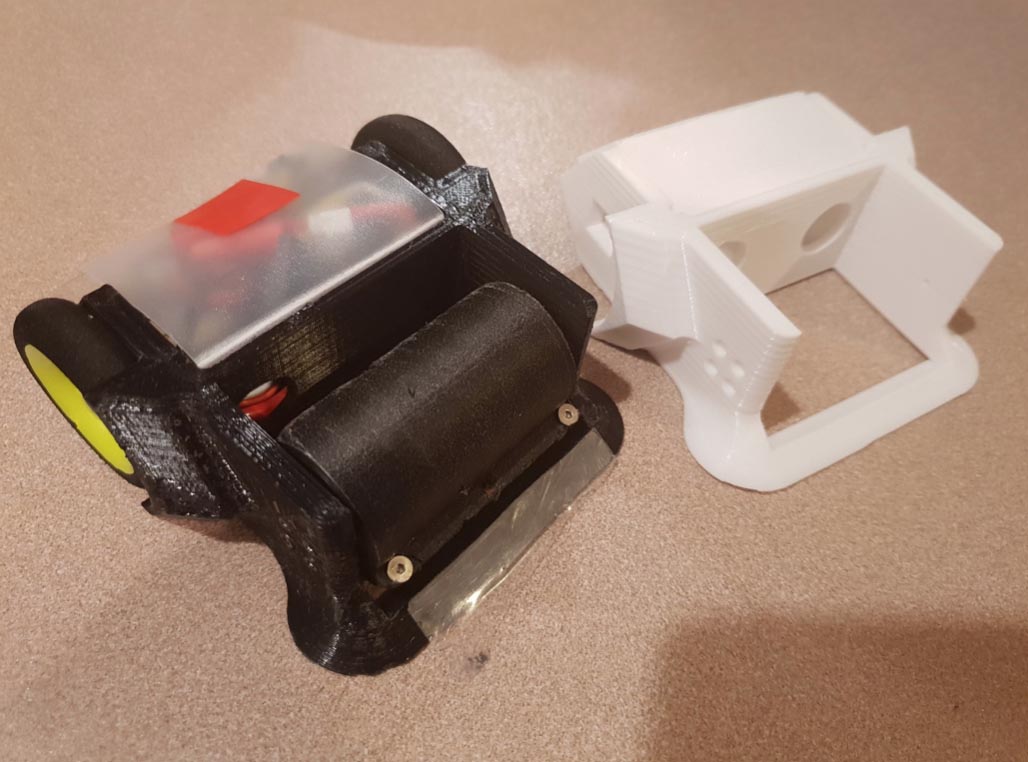 What challenges did you face and how did you overcome them?
The 150g weight limit is difficult do design within. It's been and ongoing effort of trial and error with wall thickness and infill levels to balance strength with weight for combat. A long-time pro form the UK scene gave advice saying "Cracks like corners" meaning that
corners are usually the weakest part. So very early on I learnt to fillet every corner for added strength and it solved most PLA fracture issues and kept wall thickness and weight down. The weapon drum in this design gets to a theoretical no-load speed of +-19000RPM and is meant to offload this speed into other bots to rip them apart or throw them across the arena.
This causes massive impact stresses and early designs in PLA sheared across the layers with every hit. The next prototype I designed piano wire to span the drum width and prevent this shearing, however then the teeth chipped off. A friend printed the next design in Nylon and with mounted screws the teeth and drum have held up well for the last few tournaments. Left to Right – First drum which melted see the hole, second sheared across the face, third with steel rods and steel screw teeth but shattered. The current drums printed from nylon and still running strong. The next prototype is an off centre single tooth version allowing for better bite, thus more damage.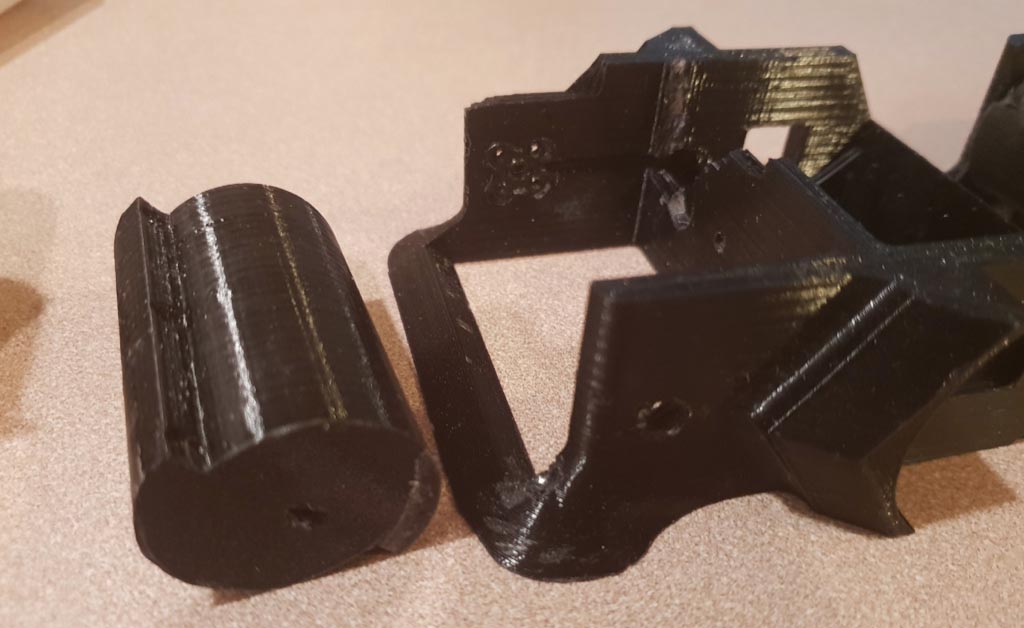 The other issue with such high RPM is heat caused in early designs using sintered brass axel bushings, which melted the PLA body. The design ended up going through many iterations of melted bodies and shattered bearings before settling on a high grade, high speed variation that could handle the speed and not produce the PLA melting heats. This is again why Onyx NylonX or Carbon Fibre are my next printing goals.
First design with melted drum and chassis axel mount. The melted axel caused play in the drum which went off centre and caught on the chassis and took off the far corner.Current design with PLA body, nylon drum and high-speed bearings. Its taken a bit of a beating is still rolling strong.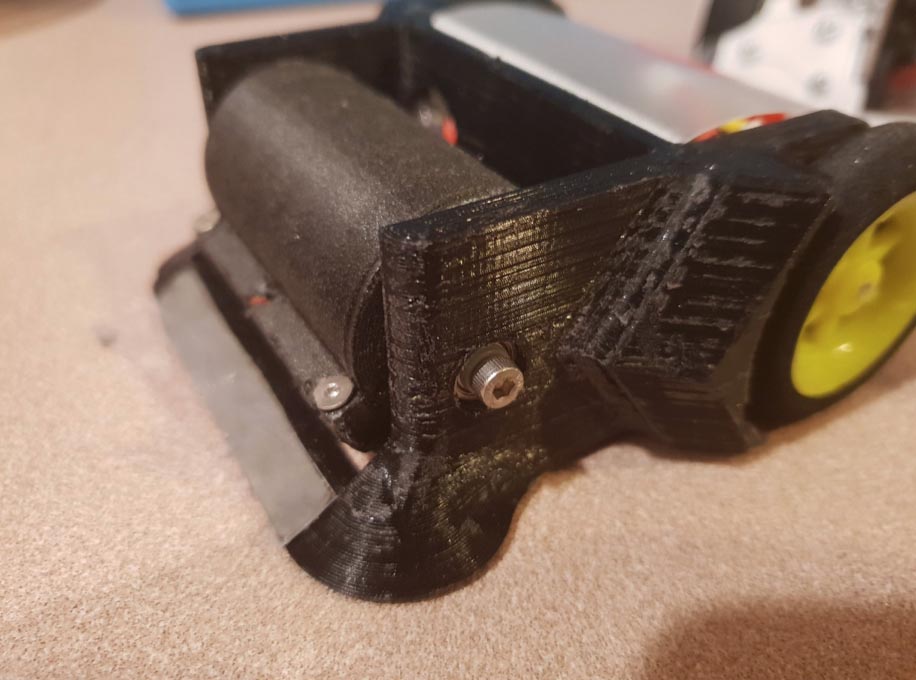 For more info on the sport and how to get started visit - http://Combatrobotics.co.nz
I print mostly to compete in the NZ Antweight 150g weight class, as printing allows you to rapidly and cheaply build and keep within the weight limits.
Here are a few examples of Antweight Bots - https://www.thingiverse.com/JC2017/collections/antweight-battlebots
Videos of the NZ Combat Robotics Scene - https://www.youtube.com/channel/UCI1ZSyaf2f0Ig1HMYLdrVYA
The best way to start out is to join our Facebook group - https://www.facebook.com/groups/CombatRobotNZ/