3D Maker of the Month
Welcome to our first Monthly instalment of 3D maker of the month. Every month we will be selecting a customer we think is producing some cool and unique 3D printed models with our filament. We will ask some questions and write it up in to a blog to be featured on our website and social media. The best part is we will hook the monthly winner up with a free spool of 1KG PLA filament completely FREE!! 
All you have to do to enter is share some of the awesome stuff you guys are creating! You can do this via social media with the tag #Kiwi3D or email.
To kick it all off we would like to introduce Andrew Hodson. He is working on some game changing stuff in the horticulture industry. Using the Prusa I3 mK3 and fusion360 he is able to create custom made models that help him and his company HortPlus NZ create new and exciting products.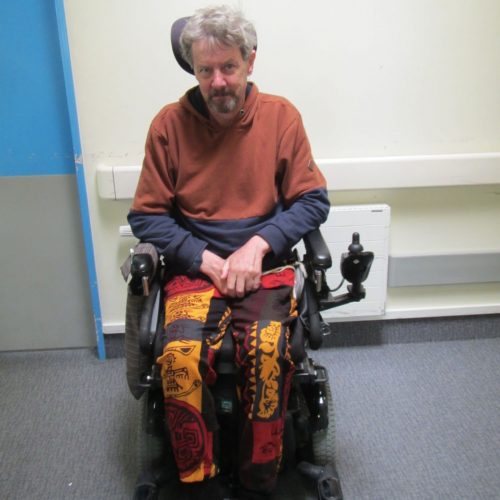 My name is Andrew Hodson, I have multiple sclerosis and live in residential care at a facility in Hawkes Bay. I was a horticultural scientist for MAF and started my own business called HortPlus, which specialises in high quality computer-based solutions for the horticultural industries. Go to http://hortplus.com/ for a look at some of our products.
I am currently not involved in the day-to-day operation of the company, but I'm very involved in research projects with a friend. At the moment, I am involved in developing a new system for evaluating the risk of fireblight; a bacterial disease that affects apples and pears.  This requires a range of specialist tools, that can be easily produced with 3D printers. I am new to 3D printing and recently bought a Prusa I3 mK3. The picture below shows the printer with a spool of white Kiwi3D 1.75mm mounted, printing some parts that I need.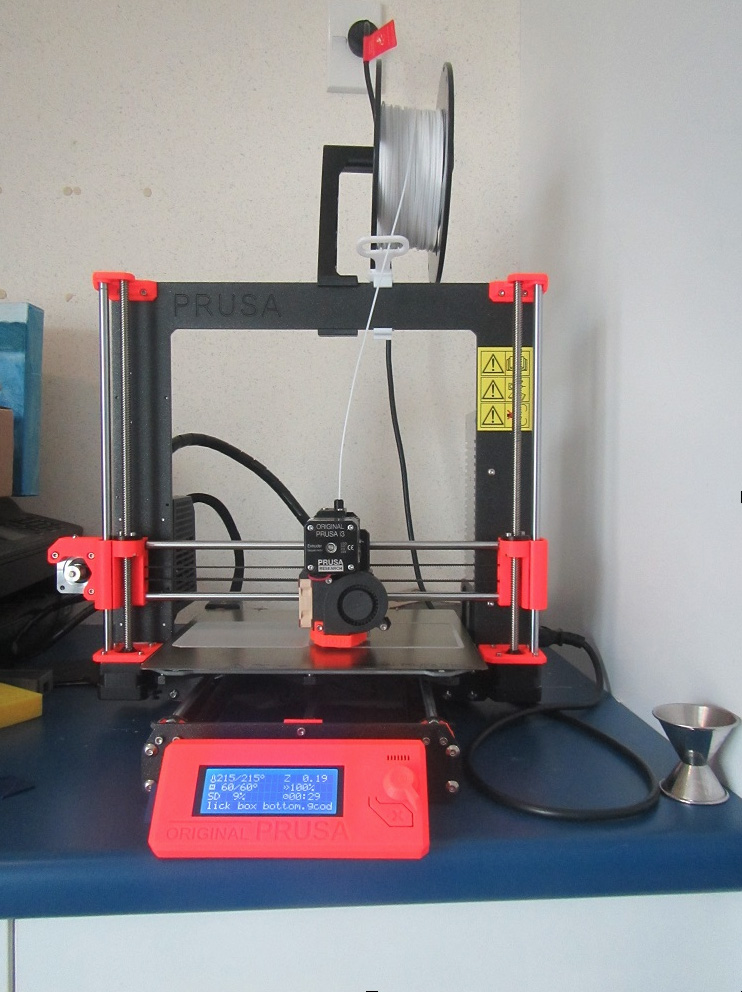 This first device is a temperature radiation screen, which enables you to measure air temperature without the sun warming up the measurement probe. Scientific types like me worry about this, as it is an important part of our fireblight study.
We are planning to build a micrometeorological station. In addition to the radiation screen, we will be developing a tipping bucket rain gauge. The bottom assembly and rain collector are shown below.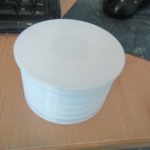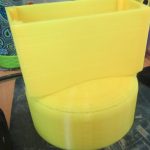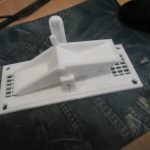 We also collect moths beside the met station. We catch them using a pheromone trap; shown below. Growers use information from these to decide when to spray their crops. The white element on the top is a 3D printed part. We plan to mount a camera on this and load the images to the web, avoiding the need for site visits.
I am also involved in a project to scan an orchard canopy with a laser. We plan to turn off the spray nozzles when a gap is detected. Stopping the spray nozzles over every vehicle track or gap can save a lot of money in the long run. It is an Arduino-based system in an extremely challenging environment. Vibration from the tractor and water from the sprayer make it a difficult one for electronics to survive in. I use Fusion360 to design my custom models. When all the elements are combined, it is an ideal platform for the custom-made and precise items I need to produce.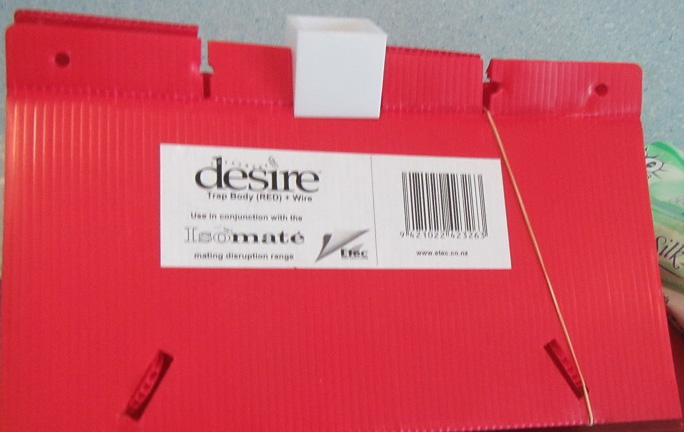 The examples I have shown represent a sample of the tools 3D printing has enabled me to produce. You cannot go to your local shop and buy them. The needs are very complex, precise and unique. We only need small volumes, therefore 3D printing is the ideal manufacturing method.